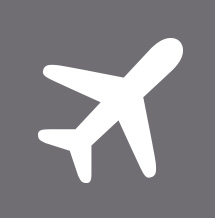 AIRFREIGHT SECURITY INFORMATION
---
Due to tight restrictions and controls enforced by air cargo carriers, the articles on the following list are not allowed to be included in your shipment.
All air cargo is scanned at the airport of departure and will not fly as booked if any prohibited items are suspected. Prohibited items will be removed by hand from the shipment and confiscated. A hand search causes additional charges and delays to your shipment.
The following Items are prohibited from being shipped via airfreight:
Lithium Metal and Lithium Ion Batteries: All lithium batteries must be removed from all devices including, but not limited to, cameras, cell/mobile phones, and laptops. Batteries may not be included in your air shipment.
Explosives
• Ammunition
• Fireworks
• Firearms
Compressed Gas
• Any aerosol products such as
shaving cream, hair spray,
deodorants
• Fire Extinguishers
• Diving equipment such as air tanks
• Oxygen Cylinders
• Compressed Air
• Liquid Petroleum (LPG)
Corrosives
• Acid
• Ammonia
• Drain/Oven Cleaners
• Disinfectants
• Batteries (wet or dry)
• Water Purifying Agents
• Fertilizers
Incendiary Devices
• Any device or weapon designed to
create fire
Oxidizers
• Bleach
• Aluminum Paint
Other
• Liquids of all kinds
• Poisons
• Body Armor
• Ballistics and/or Bullet Proof Vests
• Dry Ice
• Specimens or Samples
• Pepper Sprays
Flammables (liquid or solid)
• Gasoline
• Gas Additives
• Butane
• Propane
• Lighter Fluid
• Matches
• Wood Oil Stains
• Oils and Lubricants
• Alcohol
• Aerosol Products
• Cleaning Solvents
• Engine Cleaners
• Petrol-based Garden Sprays
• Petroleum Products
• Adhesives & Removers
• Paint/Varnish
• Paint/Varnish Removers
• Paint Thinners
• Fuel
• Signal Flares
• Charcoal Briquettes
• Charcoal Starters
• Pesticides
• Herbicides
• Repellants
• Liquid Fuel-fired Engines
• Acetone Agents (including nail
polish & removers)
• Anti-Freeze
• Foam Sealer
• Brake Fluid
• Power Steering Fluid
• Enamel Paints
• Lacquers
• Chemicals (wet or dry)
*This list is provided as a courtesy and for reference only; it is not guaranteed to be full and complete. If you have questions regarding an item not listed, please contact us.