PAPERWORK
---
Review the paperwork sent with your confirmation. You need to accept our terms & conditions, and the liability terms. If you require transport insurance through NAVTRANS you will need to complete the paperwork to request this.
If your goods need to clear through customs; review the customs regulations so that you are familiar with items that can and cannot be shipped, and items that need additional paperwork for customs clearance in your destination country.We will also need a clear copy of the picture page of your passport and a copy of your visa (if applicable). If you require any additional information please contact our office for assistance.
If your goods are going to be in transit or storage; inform us of your contact details; whilst you are travelling and at destination. Please complete and return the enclosed contact sheet.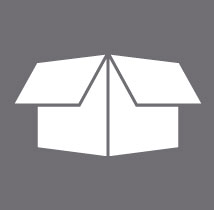 GENERAL PREPARATION
---
Place all items that you will personally be travelling with in one place, safely out of the way; e.g. in the car, the bathtub or a cupboard that isn't being moved.
Remove any items of high value that cannot be insured. NAVTRANS cannot accept any liability for the loss to valuable items such as; jewellery, cash, credit cards, bonds / shares, coins etc. We strongly recommend that these items are hand carried.
Separate all items. If your move is being split into multiple shipments (air, surface, storage), or just part of your goods is being moved, that the separate shipments are separated by room before our crew arrive. If this is not possible due to the size of the items, these should be labelled accordingly. If you require such stickers, please contact our office.
Check drawer contents. Again, separating items into various shipments, and removing anything that is valuable.
Remove fixed or built in items; Items permanently fixed to a wall or ceiling that are to be moved must be removed by you, unless other arrangements were agreed on.
Bring items located in different locations to your residence, unless other arrangements were made and agreed on.
Multiple deliveries; If your shipment requires separate deliveries e.g. to a different address or pre-delivery of personal items if storage is needed, separate these items in advance. Our crew will issue a separate inventory list for these items and mark accordingly.
Prepare items from difficult access spaces. Items from crawl spaces and attics without floors should be removed and placed in a safe place to be packed.
ELECTRONICS
---
Prepare electronic equipment for transport.
Make a back up copy of your computer's hard drive.
Remove toner from printers, copy machines etc.
Check drawer contents. Again, separating items into various shipments, and removing anything that is valuable.
Defrost and air refrigerators.
Follow any instructions from the manufacturer to secure the item for transport.
If you have the original box for any large items place this near the item on packing day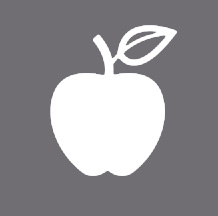 FOOD & BEVERAGES
---
If your move needs customs clearance at destination our crew will not pack any food items without prior approval. This includes canned and dry foods. If you wish to ship food or beverages please contact us.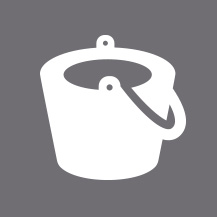 ITEMS NEEDING CLEANING
---
Clean and empty any outdoor items; e.g. BBQs, plant pots etc. Make sure that bicycles, golf clubs etc. are free from visual dirt. If you are moving to a country where quarantine and agriculture regulations are very strict you will have to take additional steps, contact our office for further information.
All trash cans must be thoroughly cleaned and dried.
VEHICLES
---
Prepare vehicles; the gas tank should be nearly empty with the reserve fuel light on, and the car clean and dry. You must provide us with a copy of the German title and any original shipping paperwork at least 2 days before your move.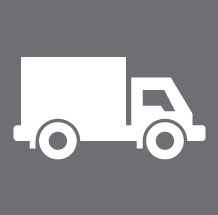 AFTER OUR CREW ARRIVES
---
The crew leader will talk you through the paperwork and what will happen during the packing. They will then do a detailed walk-through of your home with you. They'll discuss the packing order and ask you to point out any items that are of particular concern to you.
Any cartons that you have packed yourself and left open will be checked by our crew (i.e. contents will be verified and packing checked), If necessary these will be repacked. It is important that you are aware of the contents of such boxes and the main items in each box are noted on the outside of the carton. This is extremely important for customs clearance. The contents of PBO cartons (cartons packed and sealed by you) cannot be insured against breakage.
You must be present during the initial inspection and walk through by the crew. If you need to leave your residence at any point you must leave a contact number or designate representative, who can answer questions that arise during packing.
You must be present to review and sign each inventory sheet, and for the final walk-through of your residence after packing to check that nothing has been left behind or packed by mistake.
If you have questions regarding the preparation prior to your move, or need any further information, please contact our office for assistance.
We look forward to providing you with our services!